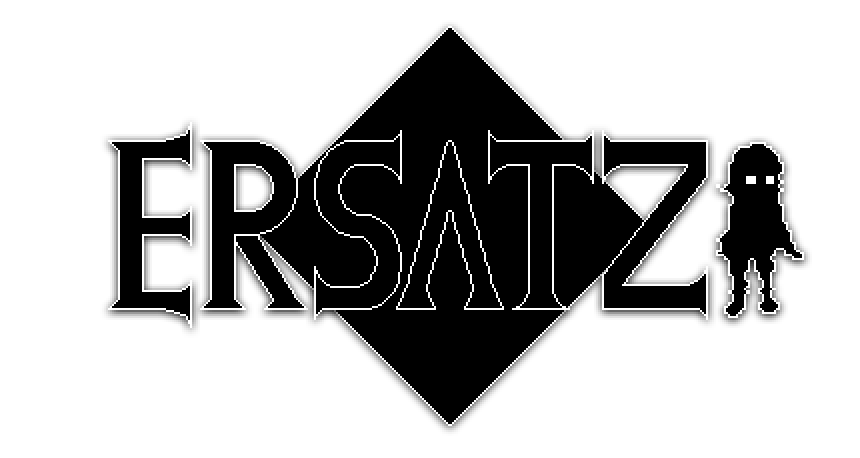 ERSATZ
Reviews, Articles, Speedruns & A 50% Sale!!!
---
PATCH NOTES
I'll admit I've kind of neglected the Itch page for ERSATZ in terms of posting dev log updates, but if you wish to view all of the updates made to game, from v1.00 all the way to v1.44 today then head on over the the Steam community News Feed! It works out at more than 30 updates to the game since launch, including new modes and features as well as all important bug fixes and so on.

ERSATZ Steam News Feed: https://steamcommunity.com/app/703720/allnews/

_______________________________
REVIEWS, ARTICLES & MORE!
Also over on the news feed, I've been posting links to a number of other bits of great ERSATZ coverage. I'll share some of it here with you lovely itch users :)

Rock Paper Shotgun Article: https://www.rockpapershotgun.com/2018/03/22/have-you-played-ersatz/
Gaming On Linux Review: https://www.gamingonlinux.com/articles/some-thoughts-on-ersatz-the-speed-focused...

Peppage Video Review:
Zontry Video Review:

World Record Holder's Speedrun Example:

So, enough of an info dump, it's time to remind you all that ERSATZ is currently a massive 50% off! Still not convinced? Try the free demo out from the itch or steam page and get a basic feel for the game. If you like it, your progress will carry over to the full game!