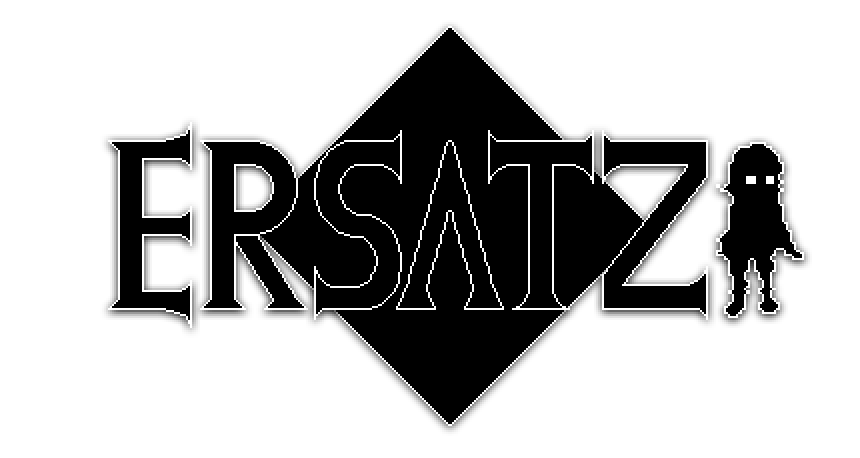 ERSATZ
ERSATZ v1.28 + Linux Port now available!
---
This post is a copy from the official ERSATZ Steam Announcements page. See this and a whole list of all the ERSATZ patch notes and updates there have been by following this link: http://steamcommunity.com//app/703720/

As promised, the Linux version of ERSATZ is now available!

GameMaker's Linux export is built for stability in Ubuntu, but it can work in many other Linux distros. Other than the audio groups seeming to load faster, the port is more or less the same minus two small changes:


-The default key for dashing when using keyboard controls is 'L' in the Linux build. This was because the Right Ctrl key caused issues with other keys not being registered when pressed in conjunction. You might find the original configuration works for you, so give it a go, change the controls entirely in the options menu, or use a controller to feel the beat in the vibration!

-The small "shockwave" shader distortion effect, created when a slam hit the ground, has had to be removed from the Linux build, as it caused significant graphical issues on my Ubuntu distro. I'm not experienced enough with shaders or Linux in order to fix this currently. In its place I have added a small sprite based effect. This extra effect has also been added to the Windows build. I'll be hopefully trying to get this back in in a future update.



The demo for the Linux version should be sorted in the next couple of days, but feel free to use Steam's refund feature if you have any major issues running this version. Just don't forget to let me know in the Community Hub what your issues were so I can give it a go fixing them! :)

-----------------------------------
-----------------------------------

As well as Linux Support I've updated all platforms to v1.28 with a number of mostly small fixes.


ERSATZ v1.28 Patch Notes
----------------------

-LINUX-
-Support for Linux platform

-SYNTH RUSH-
-Error when beating The Neutralizer on Synth Rush ALL, at least in Type Beta, now fixed

-Restarting any singular boss fight from the pause menu no longer messes up the tempo and music loops

-Restarting Synth Rush ALL after dying on Razhale Chase fight no longer carries over the underwater effect

-Restarting on the Blockan Security Walls fight from the pause menu will now correctly restart you from the first one of these

-MISC-
-A small mistake meant that restoring keyboard controls to default would put 'A' as right and 'D' as left when it was of course supposed to be the other way round

-Shockwave shader effect stays correctly in relative position during the Razhale Chase fight

-----------------------------------
-----------------------------------

It's great to finally get another platform up and running with ERSATZ. Next up, I'm going to start work on a Mac port. As with the Linux version, this will be my first time working with this platform, so there might be a few bumps along the road. Stay tuned for more info!
Files
Ersatz_Windows.zip
121 MB
Jan 09, 2018